February 3, 2021 | OA Law News: "Returning to College After Winter Break and the New College COVID Regulations?"
---
May 16, 2020 | The New Yorker:  "How Concerning Are the Trump Administration's New Title IX Regulations?"
---
February 19, 2019 | The Atlantic: "What Does the ACLU Say About Title IX?"
The civil-liberties organization now favors many of the protections proposed by Secretary of Education Betsy DeVos.
---
February 1, 2019 | Washington Post: "Nearly 100,000 Comments on Betsy Devos's Plan to Overhaul Rules on Sexual Assault Probes"
A flood of public comments has arrived in response to Education Secretary Betsy DeVos's proposal to rewrite rules governing how universities investigate allegations of sexual harassment and assault.
---
December 10, 2018 | OALaw News: "O&A Sponsors Fall Conference of SUNY Student Assembly"
O'Connell & Aronowitz and Student Defenders were sponsors of the 2018 Fall Conference of SUNY Student Assembly.  Attorney Scott Iseman presented an educational workshop entitled "A College Students Legal Rights" which included an overview of Title IV, affirmative consent and the federal and NYS laws that impact college students.
---
November 19, 2018 | The Harvard Crimson: "New Title IX Regulations May Reshape Harvard's Handling of Sexual Misconduct"
The Department of Education released proposed regulations Friday meant to reshape how colleges handle allegations of sexual misconduct — Harvard among them.
---
November 16, 2018 | The Chronicle of Higher Education: "What you need to know about proposed Title IX regulations"
Students accused of sexual misconduct would gain greater protections and colleges investigating complaints could face reduced liability under sweeping new regulations proposed by U.S. Secretary of Education.
---
November 16, 2018 | Washington Post: "Betsy DeVos releases sexual assault rules she hails as balancing rights of victims, accused"
Education Secretary Betsy DeVos released a rewrite of rules governing campus sexual harassment and assault allegations.
---
October 22, 2018 | New York Post: "Hundreds of sex misconduct incidents reported at Cornell, NYU"
A new state report reveals that one hundred sexual misconduct complaints were made at New York University in just the first five months of this year.
---
September 22, 2018 | Wall Street Journal: "Colleges, Buffeted by Courts and Washington, Navigate Sexual Assault"
Colleges and universities are wrestling with a rise in sexual-assault claims, lawsuits brought by those accused of assault and conflicting directions from courts and the federal government on how to handle them.
---
September 10, 2018 | "Sixth Circuit Rules for Students Accused of Sex Misconduct"
Sixth Circuit ruled that university officials must give accused students the opportunity to cross-examine witnesses in a decision that could change how colleges handle sexual assault and misconduct cases.
---
August 29, 2018 | NYTimes: "New U.S. Sexual Misconduct Rules Bolster Rights of Accused and Protect Colleges"
Education Secretary Betsy DeVos is preparing new policies on campus sexual misconduct.
---
May 30, 2018 | NYTimes: "Triple Jeopardy in College Sexual Assault Ends an NFL Career"
Keith Mumphery was twice cleared of an alleged sexual assault. Then he was tried a third time, without even knowing it. And then his life collapsed.
---
July 18, 2017 | NYTimes: "Columbia Settles With Student Cast as a Rapist in Mattress Art Project"
The man, who was cleared by the university of responsibility in a rape case, said the university enabled his harassment by giving his accuser academic credit for a piece targeting him.
---
July 12, 2017 | Politco: "DeVos Vows Changes on Campus Sexual Assault Policy"
Education Secretary Betsy DeVos has said she plans to overhaul guidance on campus sexual assault, but offered few clues about what those changes would be.
---
June 26, 2017 | NYTimes: "College Students Want to Talk About Sex. They Just Don't Know How"
There is a lot more to consent than 'yes means yes' and 'no means no.'
---
June 16, 2017 | NYTimes:  "How Far Can They Go?"
A sheriff's department is accused of patting down 900 students with "zero cause." But what happens to fourth amendment rights when students are in school?
---
May 12, 2017 | Prosecutors Taking Tougher Stance in Fraternity Hazing Deaths
Eighteen Penn State students have been charged in the death of a sophomore: a case that, not so long ago, might have resulted only in hand-wringing.
---
May 5, 2017 | 18 Penn State Students Charged in Frat Pledge's Drinking Death
The Penn State University student who died after a booze-fueled fraternity initiation had a blood alcohol content more than four times the legal limit for operating a car — 15 hours after his death.
---
March 6, 2017 | NYTimes: College Student Suffers Severe Reaction After Hazing Involving Peanut Butter
A former Central Michigan University student with a "deadly" allergy was daubed with peanut butter at an off-campus party last year, his mother said.
---
Article discusses new book "The Campus Rape Frenzy" offering a detailed history of the panic over sexual assaults on campus and the use and abuse of Title IX to prosecute the alleged offenders.
---
USA TODAY Sports lists key events in the sexual assault scandal at Baylor University.
---
January 4, 2017 | Holt Grad Sues Schools Over Poor Response to Sex Assault Complaint
A woman has brought a federal law school against a primary school district and its leadership for failing to adequately respond to her complaints of sexual assault. This case is the most recent example of victims, not just the accused, leveraging Title IX and other federal remedies to obtain relief for the way schools handle these allegations.
---
December 30, 2016 | A Majority Agreed She Was Raped by a Stanford Football Player. That Wasn't Enough.
This NY Times article provides a detailed examination of Stanford University's student conduct hearing process. Stanford's process is criticized for being too defendant-friendly in cases involving allegations of sexual assault since it now requires a unanimous decision by a three-member panel. Colleges are attempting to strike a balance between assuring victims and the accused that their respective claims will be fairly heard.
---
September 14, 2016 | SUNY to Stop Asking Applicants About Felony Convictions
The SUNY system took a significant step toward ending questions about an applicant's criminal history when its Board of Trustees voted to remove the question "Have you ever been convicted of a felony?" from its undergraduate application. The change will take effect in July 2017. The move parallels the "Ban the Box" initiative in New York, which prohibits employers from asking potential applicants to disclose certain crimes on an initial application. Like the "Ban the Box" initiative, SUNY schools can still inquire about an applicant's criminal history, but only after they have been offered admission, and then only if they apply to live in campus housing.
One of the reasons for the change of policy was that the application question had a disparate impact on minority applicants and studies suggested the question had no real impact on making campuses safer.
Ironically, a student's misconduct history from another institution is still available to schools to review. Nonetheless, this policy change is a signal that New York is realizing that once someone is punished for an offense, they should be restored to society – and college is a terrific avenue for restoration.
---
September 13, 2016 | Judge Rejects University of Kentucky's Bid to Dismiss Lawsuit of Student's 'Bungled' Rape Case
A federal court in Kentucky refused to dismiss a lawsuit brought by a complainant alleging that the University violated her rights under Title IX by failing to properly handle and adjudicate her allegations that she was sexually assaulted by a prominent football player. This decision demonstrates that both Complainants and the Accused have avenues of relief available to them outside of the University process when their rights are violated.
---
It was part of a school year of student demonstrations across the country, often tolerated or even celebrated by members of the faculty or administrators. But this one was different. New York Times story details student body president facing expulsion on the eve of graduation.
---
May 16, 2016 | Due Process is Still Being Kicked Off Campus
Opinion writer George Will's Washington Post piece looks at "Academia's descent into perpetual hysteria and incipient tyranny." His thought-provoking commentary highlights a recent Colorado State University at Pueblo case which ruined a young student's educational record and blighted his future prospects.
---
This week, a federal district court judge in Albany agreed to allow a male student who was expelled from Colgate University to proceed with his lawsuit against Colgate using a pseudonym to protect his identity.
The facts in John Doe v. Colgate University are fascinating; a copy of the lawsuit and the decision granting plaintiff's motion to proceed under an assumed name can be found with these links.
John Doe, an honors student who planned on attending medical school after college, was expelled by Colgate 39 days before graduation based upon allegations of sexual misconduct that dated back to his freshman year. Those allegations went unreported until he was a senior; once reported, it took the university over 5 months to investigate.

In his lawsuit against the University, John Doe claims Colgate violated its own guidelines and procedures in investigating his case and caused irreparable harm to his reputation and career prospects. In granting his motion to proceed under a pseudonym, the court observed that "cases stemming from investigations of sexual abuse on college and university campuses have garnered significant media attention, posing the risk of further reputational harm to both the plaintiffs in these cases and their accusers….it is imperative that the rights of all parties involved be thoroughly protected in order to properly adjudicate these claims."
This case is a stark example of how allegations of misconduct can resurface at anytime during a student's college career and an equally stark example of how a school can allegedly mishandle an investigation.
---
The recent suspension of a fraternity at Union College (coincidentally the birthplace of college Greek life in the United States) highlights two important points that college students and their parents need to know. First, consent is not a defense to hazing under any Code of Conduct or under New York State law. Second, hazing is a criminal offense in New York (PL Section 120.16) and, as an A misdemeanor, is punishable by up to a year in County jail, a term of probation and/or a fine. Under New York's Penal Law someone commits the offense of hazing if the first degree when "in the course of another person`s initiation into or affiliation with any organization, he intentionally or recklessly engages in conduct which creates a substantial risk of physical injury to such other person or a third person and thereby causes such injury." Hazing can also be charged as lower level offense called a criminal violation, Penal Law Section 120.17, that is punishable by up to 15 days in County jail and a fine. A person commits hazing in the Second Degree "when in the course of another person`s initiation or affiliation with any organization, he intentionally or recklessly engages in conduct which creates a substantial risk of physical injury to such other person or a third person." With hazing in the Second Degree, a physical injury does not need to result from the conduct. Again, consent is not a defense to these crimes. Meaning that even if a person volunteers and agrees to engage in conduct that could cause them physical injury as part of admission to an organization/group, the person or people requiring them to engage in that conduct can be criminally responsible.
---
Here's an interesting article from the Huffington Post discussing the inevitable legal challenges to New York's "Yes-Means-Yes"  standard governing claims of sexual misconduct on college campuses.
---
With new "affirmative consent" rules in place in many colleges across the country, schools have dramatically increased enforcement efforts to discourage and punish sexual misconduct. These rules have had a profound impact on campus dating; as one student quoted in this New York Times article observes: "You either don't date at all, or you're like a married couple." Be sure you are familiar with your school's code of conduct regarding "affirmative consent" to avoid any misunderstandings that could cause you major problems down the line.
---
Allegations that Yale mishandled a sexual assault complaint that lead to the expulsion of the senior captain of the basketball team leads to a lawsuit for defamation.
---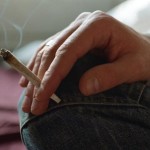 "Dude, Where's My Financial Aid?"
The U.S. News and World Report Education website featured an informative blog from the Student Loan Ranger which details how the consequences of a criminal conviction for drug possession are constantly expanding. For instance, you may not realize that a drug conviction can put an end to your eligibility for financial aid and can also result in the loss of your driver's license. Even relatively minor charges can have long-term consequences.
If you are charged with drug possession, be sure you know all the facts before you go to court.
---
The Portland Press Herald details a potentially offense "tequila party" at Bowdoin College that has attracted the ire of school administrators.Two members of the student government face impeachment for attending a fiesta-themed party where sombreros were worn – conduct some of their peers found racially offensive.
---
This Times Union story covers the latest developments in the SUNY Albany CDTA bus incident. SUNY Albany is placing these young women in a very difficult position: making them choose between their education and their liberty. Unfortunately, this is a common situation we see repeated at colleges and universities across the state.
When you have both criminal and disciplinary charges pending against you at the same time, a critical balance needs to be struck between vigorously defending the school charges, while not doing anything to compromise your pending criminal case.
By not attending a school disciplinary hearing, you may limit your ability to challenge the school's decision in a court of law; you may also be missing out on an opportunity to learn valuable information about your criminal case from the witnesses the school will have to produce at the hearing.
While every case is different, this dilemma clearly illustrates the need to rely on the advice of experienced defense counsel to preserve your rights at school while not sabotaging your criminal case in the process.
---
Dallas Morning News Education blog reports on federal civil rights suit filed against University of North Texas for failure to properly investigate sexual assault.
---
Today's  New York Post  covers a story unfolding at Florida State where officials have suspended the school's Tau Kappa Epsilon fraternity following a police investigation into hazing allegations.
The complete story is available on the New York Post website here.
---
Senior Bradley D'Oyley, 21, of Brooklyn was due to graduate this spring. Complete article is available on the website of The Buffalo News at the link above.
---
A federal lawsuit has been filed against the University of Tennessee alleging that the University violated Title IX (a federal statute which bans sexual discrimination on college campuses) by enforcing and investigating sexual assault allegations in a discriminatory manner – mainly in favor of prominent athletes. The lawsuit, brought by multiple women, even names former University of Tennessee star quarterback, Peyton Manning, as one of the athletes who contributed to a sexual hostile environment that was fostered by the University. This action is the latest in a line of federal legal cases under Title IX claiming sexual discrimination by accusers and the accused alike and is another example of how poorly equipped colleges are to document, investigate and adjudicate serious allegations of student misconduct.
---
It is good to see that UAlbany seems to be taking a more measured approach in this matter than their initial comments suggested. A rush to judgment may not only tarnish students' reputations unjustly, it will also foster an atmosphere of distrust between the student body and the administration. It is imperative to collect and evaluate all the evidence before taking action. All of the students involved deserve no less.
---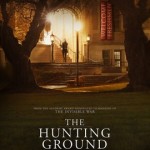 A new Documentary called The Hunting Ground explores the issue of sexual assaults on college campuses. The creators of the documentary also made the much debated "Invisible War" film about sexual assaults in the military. The Hunting Ground has come under recent scrutiny from a number of Harvard Professors who believe the film does not accurately portray the Harvard case featured in the film or the sexual assault issue writ large. The New York Times reported on this issue. The article is available at the link above.
---
As part of the ongoing legal, social and political battle surrounding sexual assault on college campuses, there has been a collective effort to incorporate a more formal and professional investigatory process once allegations are raised. The Atlantic recently reported on proposed legislation that would require all sexual assaults be reported to law enforcement. On one hand, this policy would ensure trained professionals, rather than college administrators, are involved in investigating the allegation from the start. On the other hand, victims may be less likely to report or seek treatment if they are required to speak to law enforcement. Ultimately, the initiative failed and the collation of groups supporting the legislation has broken down. The article, however, provides a nice summary of different legislation that has been proposed at the federal level to address the issue of sexual assault on college campuses and where each proposal stands in the political process.
---
New York Times Magazine ran a lengthy follow up piece on a sexual assault allegation arising out of Stanford University where a recent Stanford alum who was mentoring a Stanford student was cleared of wrongdoing (after being found responsible and banned from campus) after new evidence arose.  The article demonstrates the complexity of these allegations and the dangers of rushing to judgment. Here, a young man's reputation was severely damaged by those who made a quick decision without taking the time to properly review available evidence. Here, the "new evidence" were emails exchanged between the complainant and the accused. The emails indicated that their relationship was consensual and willingly pursued by the complainant. Although Stanford had retained an outside investigator to review the allegations at their inception, these emails were never considered by the investigator. Once they were presented to her, however, she reversed her decision.